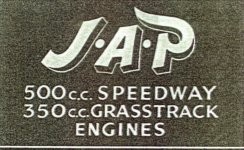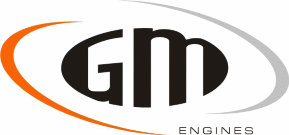 ---
Photographs Throughout
The Years
This page is devoted to Photographs as we collect them throughout the years. They are in no particular order. To enable the website to grow, If you have any photos please email me
Keith
and I will add them to this page.
---
South London
v Newcastle

1950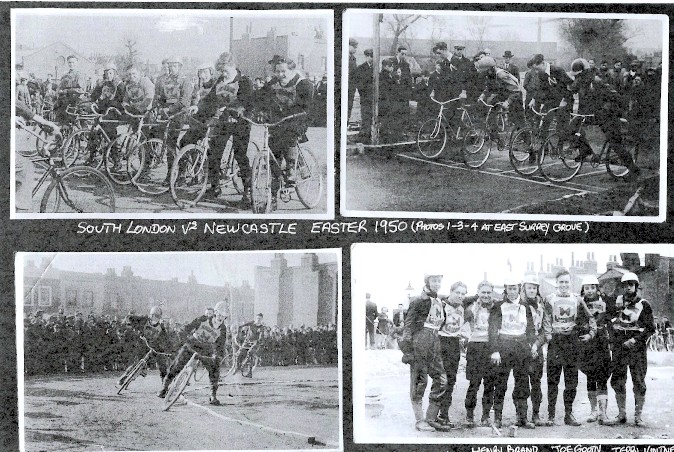 Courtesy of Bill Gadsby via Les Gustafson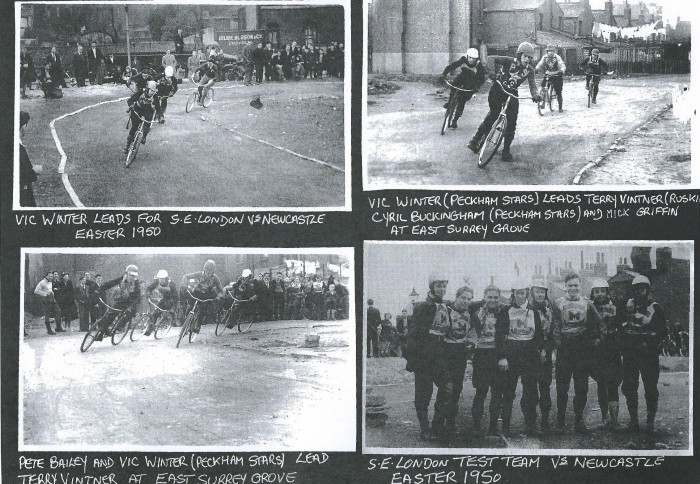 Courtesy of Bill Gadsby via Les Gustafson
---
Newcastle "Orange & Blacks" v Annfield

1983
Three photos from the 1983 match held at Fawdon. Newcastle Orange and Blacks defeated Annfield (Edinburgh), 100-78 in a Lothian League meeting. Gavin Parr would be about 9 in this match!
---
Glasgow's
Cathkin Park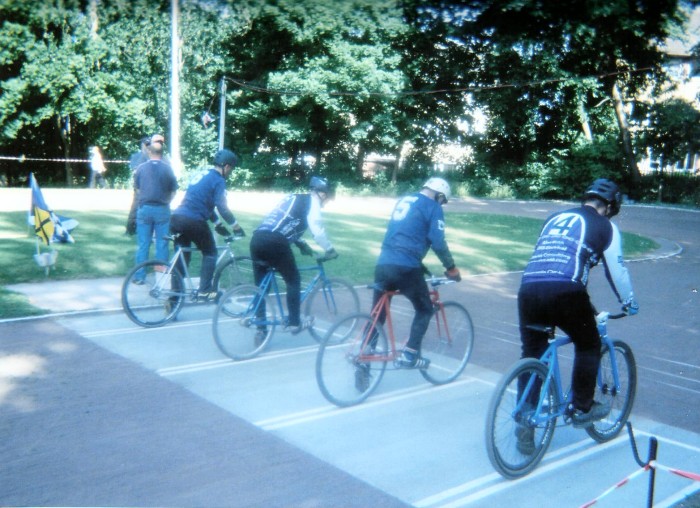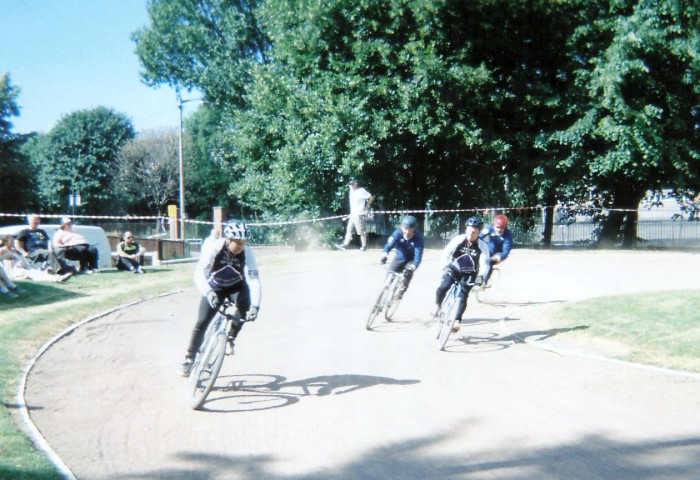 Glasgow's Cathkin Park has reopened after a lengthy gap. Two photos from a recent visit by Northumbria.
---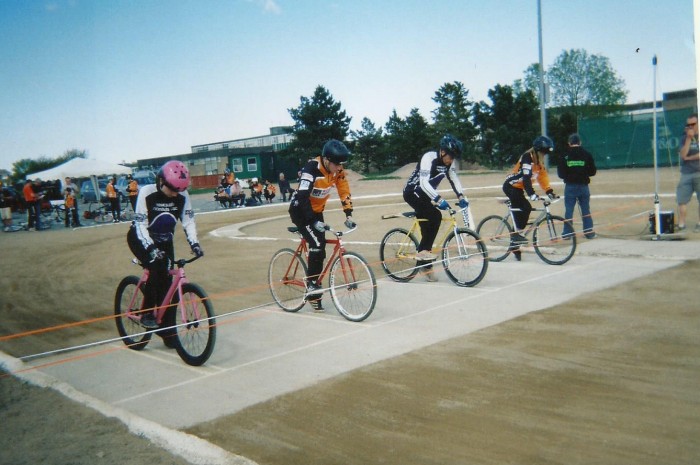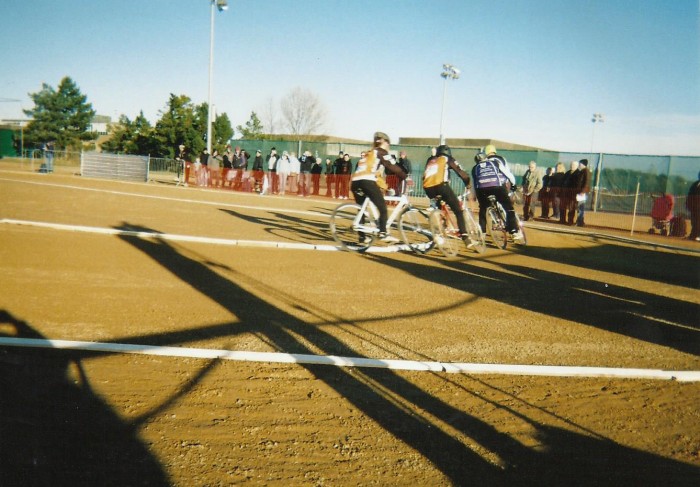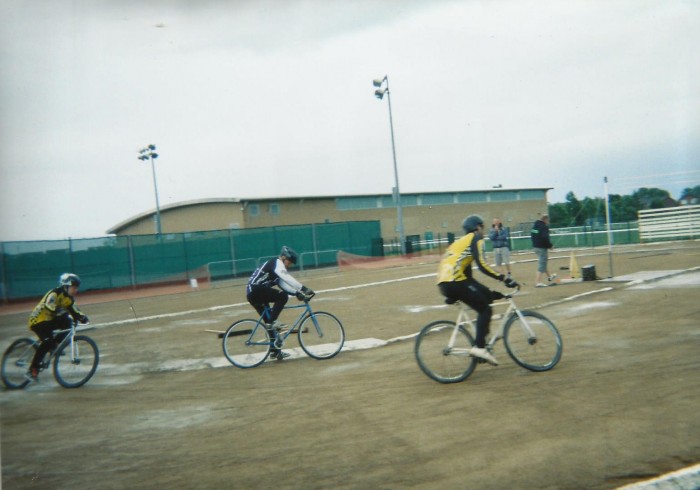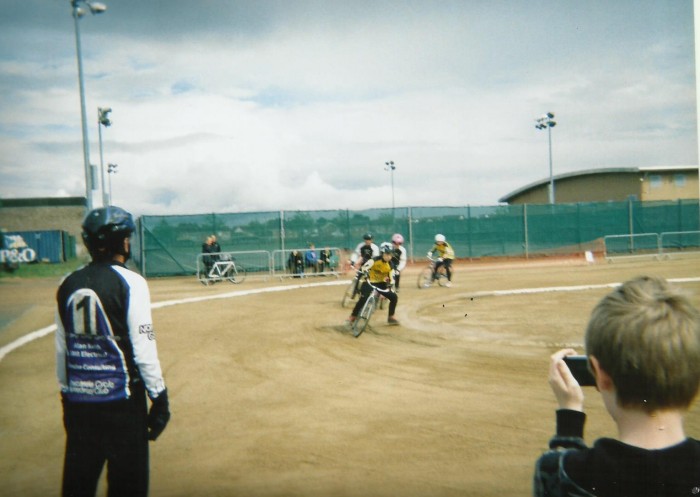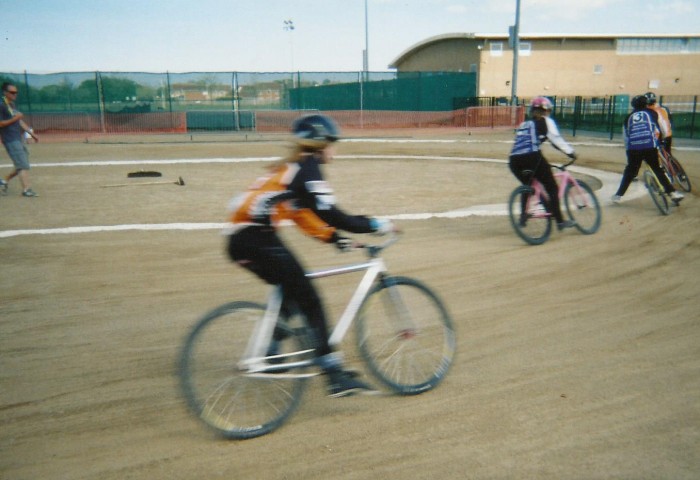 ---
Redbraes Park Edinburgh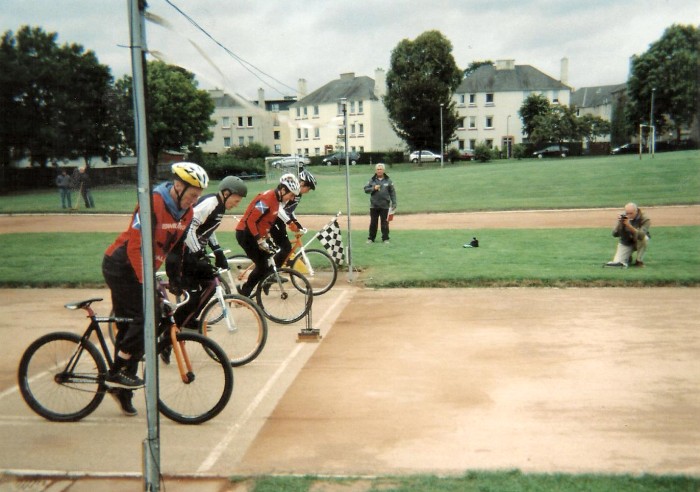 The all important start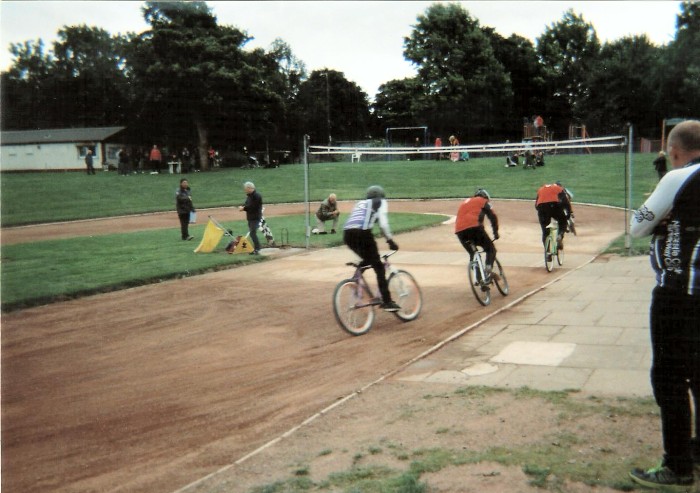 Points shared going into the last lap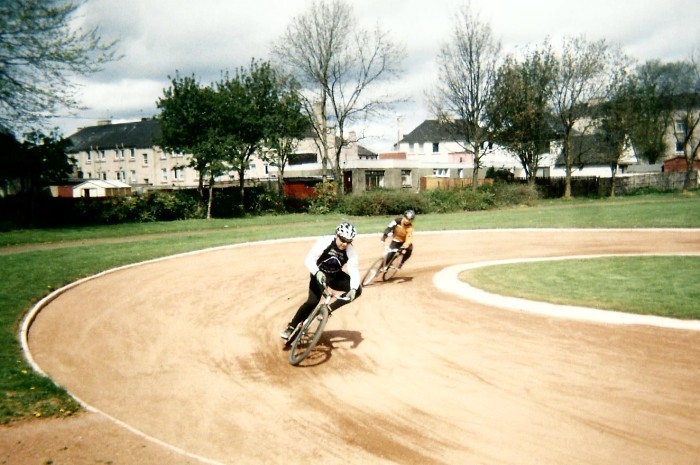 Jason Keith of Northumbria in the lead.
If you have photos of any cycle speedway track please scan and email me John and I will put your photos on this page
---
The contents of the site are © and should not be reproduced elsewhere for financial gain. The contributors to this site gave the pictures and information on that understanding. If anyone has any issue or objections to any items on the site please
e-mail
and I will amend or remove the item. Where possible credit has been given to the owner of each item.